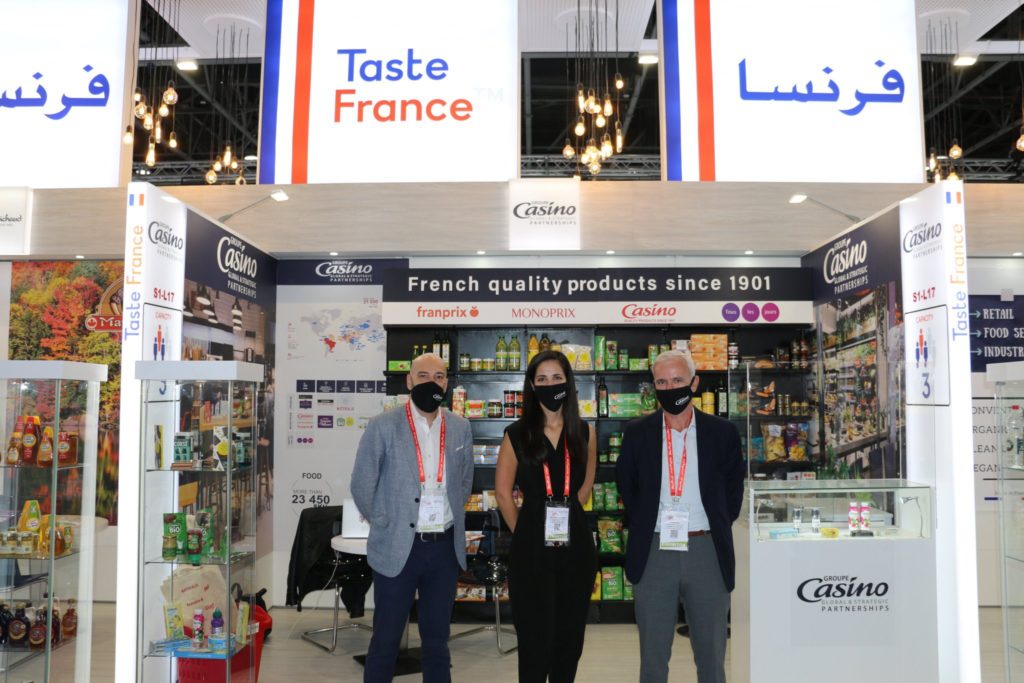 Meet 30 French F&B Exhibitors at the region's most exciting culinary event & Experience France's Food Contest at Gulfood 2021 
French products to be spread across two Pavilions (Hall World Food, Sheikh Saeed – Stand S1-M17 & Hall Dairy 3 – Stand F1-19) from February 21 to 25 at DWTC.
"Taste France Experience" food challenge to discover France's newest food & drink products.
Business France, the national agency supporting the international development of the French economy, announces its participation at Gulfood 2021 with two pavilions spanning across the Hall Sheikh Saeed – World Food Stand (S1-M17) and the Hall 3 Dairy (Stand F1-19) from the 21st to the 25th of February at Dubai World Trade. 
For this exclusive event, "Taste France" pavilions will partner with the major radio presenter and personality Kris Fade for his commitment to a healthier lifestyle by introducing its brand, Fade Fit; some deeply shared values by the French exhibitors set to introduce their latest innovation to offer healthier yet gourmet F&B products for the well-being of families in the Middle East. According to Taste France label, French products are meant to be part of everyone's daily life: this label seeks to make their quality accessible to all.
With approximately AED 1.77 Billion (€400 Million) worth of exports in 2019, France ranks as the 9th major food product supplier to the UAE. As a major event for the industry, Gulfood remains a key venue to introduce its latest products, sign deals and strengthen the cooperation between multiple countries in the world. Indeed, the show is going to feature 20 halls of food products from 85 countries for this post-Covid edition.
"Celebrating its 26th presence at Gulfood, France's Pavilions will be showcasing products from 30 exhibitors including world-renowned companies and new market entrants such as almond milk specialists, organic F&B dairies, gluten free meals, to name just a few. During the event, French brands will showcase their latest products to visitors with a high standard of adherence to safety measures set by the event authorities", commented Frederic Szabo, Managing Director, Business France Middle East.
In addition to discover the wonderful flavors and aromas from the French culinary industry, the food challenge "Taste France Experience" will be running for the 1st time inviting participants to play guessing games with the displayed products and collect stamps on their special passport. Participants will then have the opportunity to receive a bespoke gift hamper from the French companies taking part in the "Taste France Experience" contest.