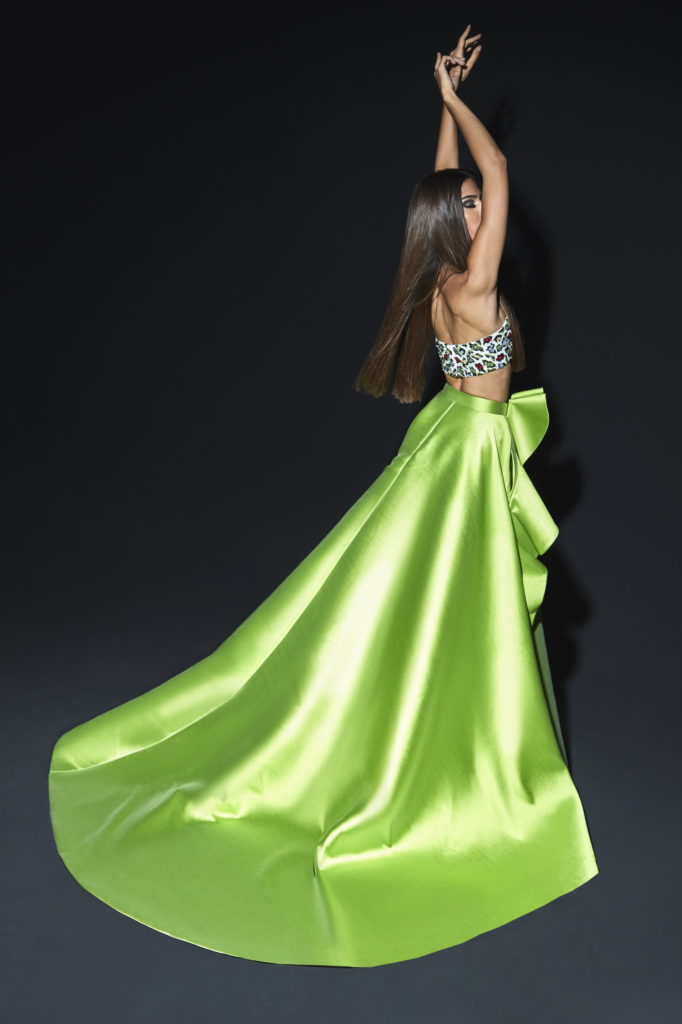 TONY WARD – COUTURE 2021 "EDIT"
COUTURE 2021 EDIT
Strobe lights flickering and Deep-House music thumping.
We are in a warehouse, past curfew hours, celebrating late into the early hours the infectious pulse that is Beirut.

We skipped the last couture season to reassess & realign.
And take an off-track leap forward.
She is uninhibited, super-glam
Her silhouettes are sharp,
Every now & then, dramatic volumes take shape.
For Him, introducing menswear for the first time,
Beirut's glittering horizon reflected into embroidered tailored suits & shimmering hoodies.
Both unsettled, yet acutely focused.