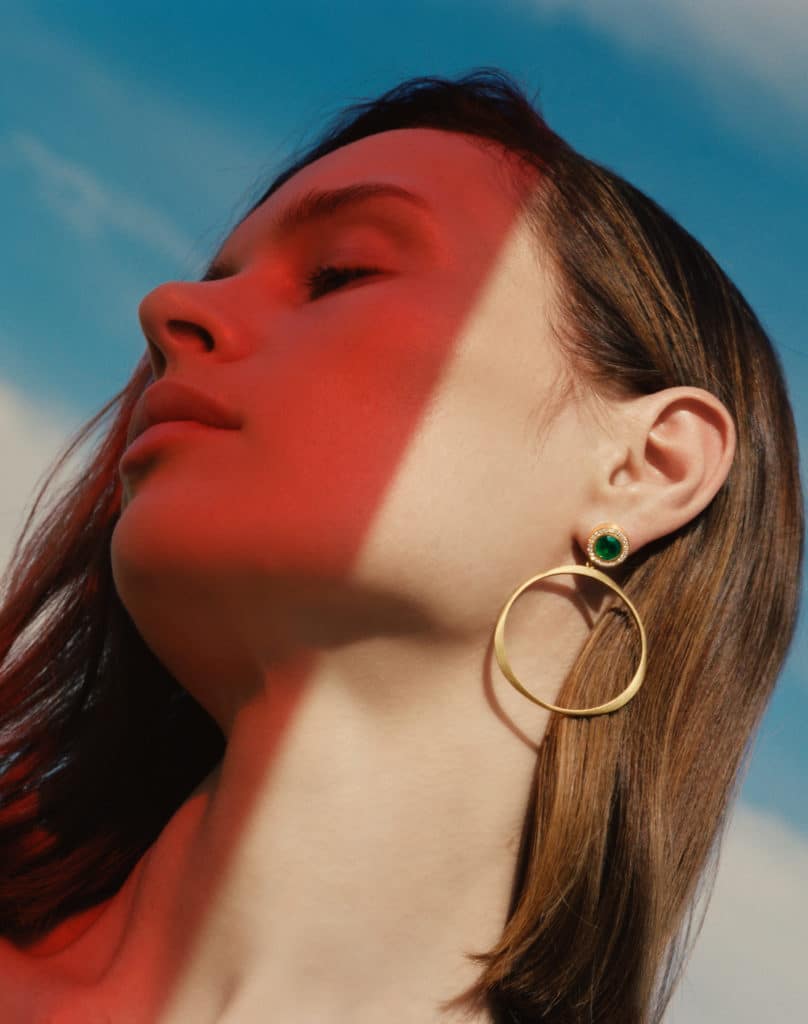 Sandy Leong x Gemfields Sol Collection
On the heels of her 10 year anniversary and the start of a new year, Sandy Leong is renewing her commitment to sustainability by partnering with world-leading gemstone supplier Gemfields on the release of Sol, a new fine jewelry collection rooted in the brand's values by featuring responsibly sourced emeralds, 18 karat recycled yellow gold and conflict-free white diamonds.
It is with great pride that we also announce a first-of-its-kind partnership between Sandy Leong Jewelry and the newly formed Gemfields Foundation- the charitable arm of Gemfields that supports community and conservation projects in Africa. Sandy Leong aims to support the ongoing efforts of the Gemfields Foundation by contributing 10 percent of all sales on the Sol collection towards specific projects centered around children and education.