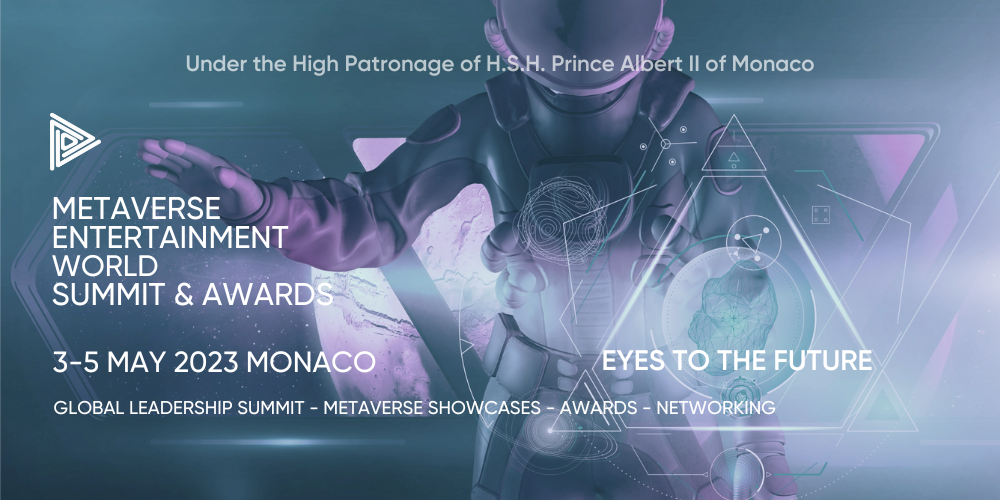 H.S.A Prince Albert II of Monaco presents The MEWS, the most prestigious Metaverse and Web3 event in the world
LUXSURE is proud to announce that we have been selected to be media partner of THE MEWS (Metaverse World Summit), the most prestigious Metaverse event in the world, under the High Patronage of H.S.A Prince Albert II, Head of State of the Principality of Monaco.
Organized by Advance Monaco, the second edition of this Summit will be held in the heart of the Monaco Gold Square from 3 to 5 May 2023. During this ultra premium event, we will be on hand to take you behind the scenes, meet speakers from around the world and share with you the highlights of The Mews set up under the promising «Eyes to the Future» theme.
Web3 main players will take the stage as speakers, among them Roblox, Decentraland, Spatial (Exclusible), Nowhere, Dworld, Space, Horizon Worlds, SuperworldApp, OneRare, Mesh, Sandbox, Polystream (Mythical Games), Omniverse (Pixar), Accenture, Clipolabs/multiverse IIR.
Several key figures will address the audience, voluntarily limited to an innovative selection of C-levels, family offices, UHNWI and HNWI, including: John Linden (Mythical Games), Sébastien Borget (Co-founder and COO of Sandbox), Justin Highman (Deputy Chief Executive Officer of Monaco Economic Board), Frederic Genta (Monaco Chief Digital Officer), Dr. Martha Boeckenfeld (Dean of Metaverse Academy), Felix Mago (Space), Leila Hurstel (Chief Metaverse Officer at VerseEstate), Talia Zoref (Eyes of Fashion), Tony Hollingsworth (CEO of Listen Communications) and Demi Karanikolaou (Luxury Partnership at Amazon).
These summit meetings will cover all our areas of interest:
Fashion and Luxury
Real estate and Metaverse Land Investment
Entertainment: Film, Music and Media
Sustainable Development and Society
Sports
Gaming
Tourism, Travel and Smart Cities
Gastronomy and Wellness
Technology Digital Assets
Numerous outstanding shows will happen in between conferences and round tables, including French Twins magical duet for a world premiere at the exceptional Gala Awards Dinner to be held on May 4, in the extraordinary Belle Epoque room of the Hôtel Hermitage.
This Awards ceremony, the details of which we will be revealed later, promises to highlight the most innovative Web3 entrepreneurs and start-ups. Special treats from multi-starred Chef Yannick Alleno are on the menu for our greatest delight!
The program promises to be dense and unprecedented. We will be handing you even more surprises, to discover exclusively on Luxsure every day from today. You are now at the front row to share with us every second of The MEWS in Monaco.
Feel free to send us any questions you would like to ask guests and speakers via our Twitter (@luxsure), Instagram (@luxsure) and Facebook (Luxsure) accounts.