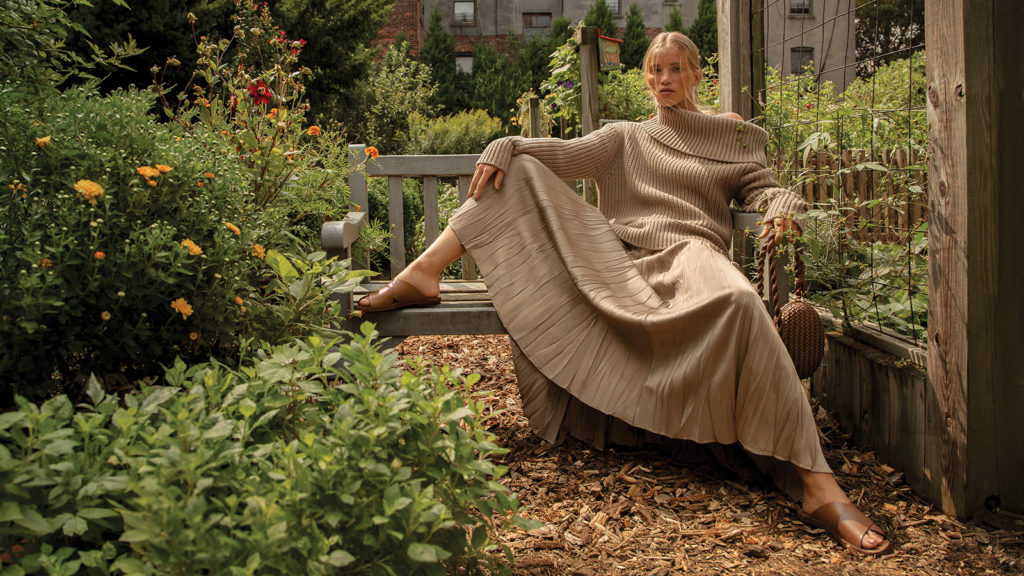 URBAN NATURE: MICHAEL KORS UNVEILS SPRING/SUMMER 2021 MICHAEL KORS COLLECTION AD CAMPAIGN
Michael Kors is pleased to announce the launch of the new Spring/Summer 2021 Michael Kors Collection ad campaign, photographed by Inez van Lamsweerde and Vinoodh Matadin.
Shot in the New York Restoration Project Bronx Community garden, the ad campaign, featuring models Hiandra Martinez and Rebecca Longendyke, looks at nature through an urban lens. The photographs emphasize the idea that in the middle of a big city, green space can change your whole attitude—it can take you out of the hustle and bustle and give you a few moments of stillness and reflection.
"The importance of urban green spaces, and the work that New York Restoration Project does to bring them to all five boroughs in New York has become even more important during the pandemic," says Michael Kors.
"No matter where we live, we all crave nature, and the joy of watching spring come to life is always reaffirming. The campaign focuses on the juxtaposition of the city with nature, and on the way that gardens can provide a reprieve from the edge of an urban landscape."
In the images captured by the famed Dutch duo, relaxed, sensual silhouettes combine with artisanal textures, from luxe knitwear and hand-woven accessories to faux tortoiseshell paillettes, to highlight the season's focus on craftsmanship, quality and investment.
"This is one of the most thoughtfully designed collections that I've ever created," says Kors. "I want this season's collection to be full of pieces that really make you feel confident. In these times, versatility, flexibility and longevity are key—these are clothes and accessories that can work in relaxed situations in the city, the country, and the beach."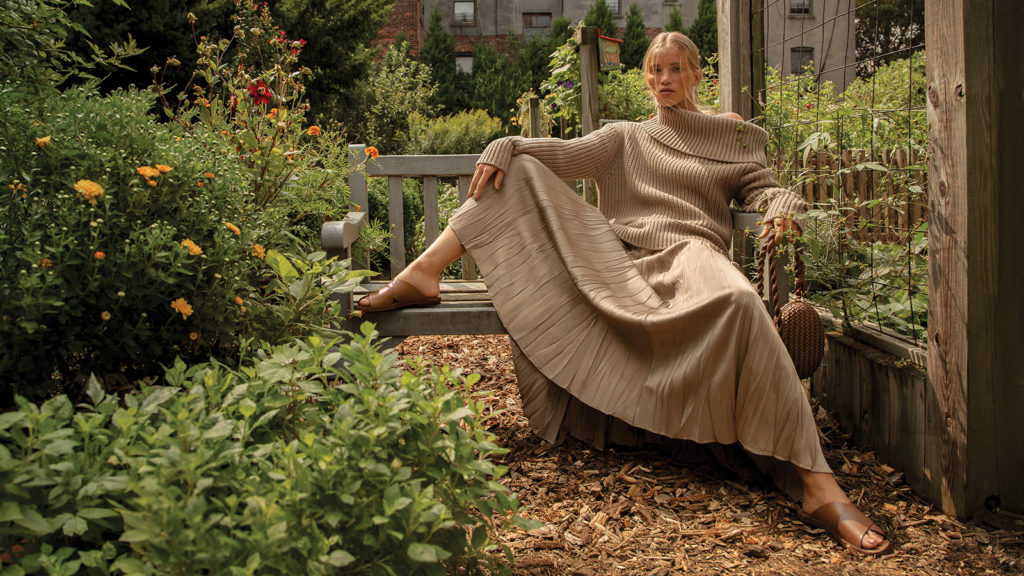 The global campaign will debut in February, appearing on social media platforms, digital outlets and in traditional outdoor media placement, while print ads will run in select spring issues.