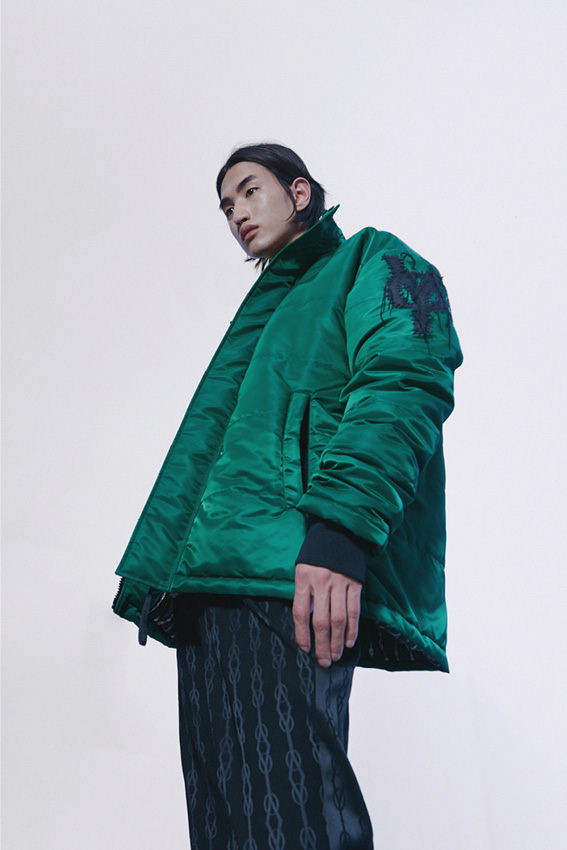 YEZAEL BY ANGELO CRUCIANI 21-22 FW COLLECTION
"EUPHORIA"
Yezael, by Angelo Cruciani, presents with FW 21-22 collection an artisanal streetwear that explores the surreal obsession of hedonism.
Eyes that observe, Eyes that we seek, Eyes that look at us, Glances and attention that we crave.
We want to be seen, we want to see. However, the filters in front of and behind the eyes are infinite: the truth becomes more and more illusory.
EUPHORIA is a collection that comes from the evolution of the previous collection THE SOLUTION ( SS2020) whose main message was: "HAPPINESS IS A CHOICE OF LIFE".
In EUPHORIA the planes of reality are inverted and overlapped.
This collection is born from the enthusiasm towards the future, designed for a curious and not passive ZED Generation: REBELS to the rules of consumerism.
In a world oppressed by many points of view the Creative Director Angelo Cruciani has thought of a poetic and biting  GRUNGE streetwear , where defects and decorations are inverted, where holes and unstitching become an essential part. Perfection is ready to change its rules