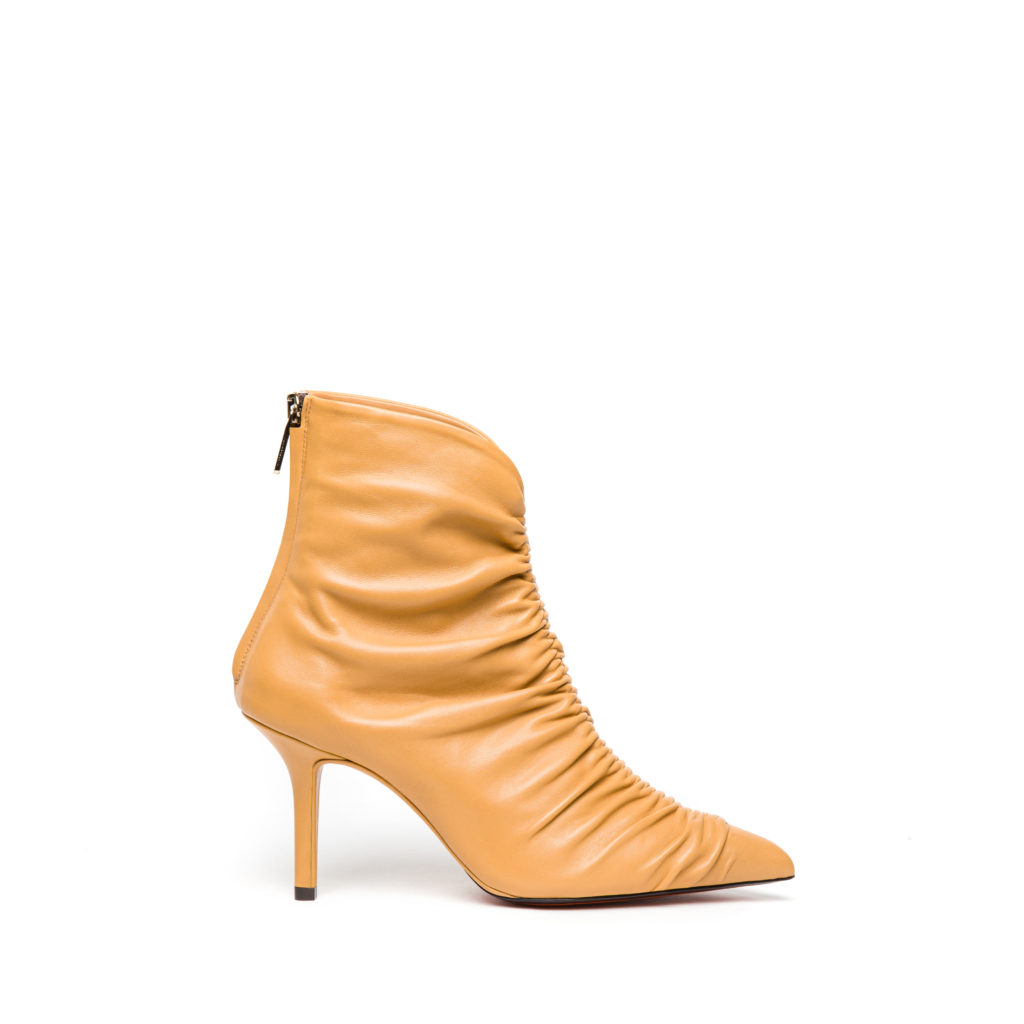 Santoni FW21 PRIMOMOVIMENTO Men's and Women's collections
For the first time Santoni chooses the co-ed format to present the new men's and women's collections FW21 during the MFW in February. The Santoni Woman collection is defined by its icons that get a strong personality in this FW21: modern volumes, cool design, details that come to life thanks to the handmade mastery of Santoni. Shaped by tangible craftsmanship, materials speak by means of color, and color gives consistency to shapes: all is emphasized by the use, once again unmistakable, of color in all its warm autumnal shades. The unparalleled palette takes inspiration from the beauty of Santoni's territory creating an emotional visual narration of it: Morro, Olivo, Mosto, Urbino, Pavone, Autunno, Rena, Nerofumo, some of the inspirational shades.
The apparent rigor activates a game of subtle seduction that leaves space for more gentle variations. Santoni introduces new designs for the women's dailywear: minimal and sleek silhouettes, reinterpreted with chic and feminine attitude, acquire a touch of glamour thanks to the lacquered leather and tapered toe. Androgynous designs with a contemporary spirit, featuring rock sole, even on heel, speak to a woman looking for coolness and modernity. The intense color treatment as well as soft and precious materials like wool as a warm sock embracing the leg create a volumetric and materic appeal. The typical shades of the fall foliage, from orange to red and green, characterize college loafers, Chelsea boots and lace-ups. The outdoor universe is synonymous with cold. The Santoni timeless winter styles are offered in a variation of refined and high-tech materials, always with experimentation in designs and new fabrics for a deluxe interpretation.
Even this season, the Santoni women's collection is enriched by GALLERIA.02, the capsule collection designed by Andrea Renieri for the Fall/Winter 2021. Galleria.02 gives shapes to the dialogue between the designer and the maison, exploring new territories and elevating the most exquisitely feminine soul of the Santoni Woman even further. Renieri continues the path he has already begun in Spring 2021: the exploration of the material and how the manual and handmade gesture can shape and transform it, giving life to objects of authentic beauty. Experimenting with volumes, shapes, heights and materials, the capsule tells a modern, cultured and independent woman by emphasizing her personality, style and elegance. The softness and versatility of nappa leather, through the accomplished hands of Santoni artisans, create volumes, knots and sinuous pleats that convey pure beauty and elegance to all the designs, from ankle boots, to sandals and slingback décolletés. Contemporary and strong nuances exalt the pureness of the design: Miele, Alveare, Rosso Conero, Quercia, Velo, Nerofumo.