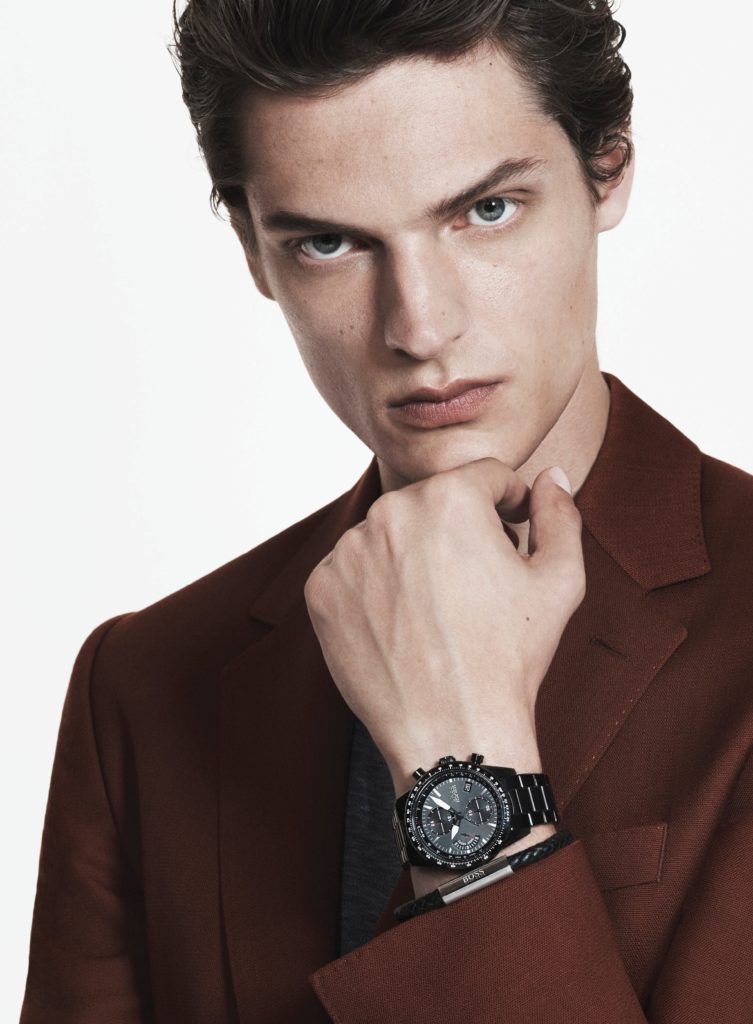 BOSS launches Spring/Summer 2021 campaign
BOSS launches Spring/Summer 2021 campaign*
Creativity, optimism and energy are the watchwords of Spring/Summer 2021 for BOSS.
An international cast of up-and-coming talent, led by South Sudanese supermodel Adut Akech, introduces the new collection in a bold campaign directed by Fabien Baron.
Fusing elegance and ease, the looks are more relaxed than ever before. The work of artist William Farr, who combines flowers with found objects such as wire, is a rich point of reference, inspiring the use of metal eyelets throughout the collection.
For men, the new season offers agenda-setting updates of classic BOSS pieces. Graphic patterns combine with new shapes, such as in the combination of a check jacket with tracksuit-style pants. The result? A relaxed, easy-wear outfit that is every bit as elegant as a suit. The sophisticated use of stripes, camouflage and a bold logo graphic across knitwear, sweaters and outerwear underlines the contemporary mood.
Colors range from conker, a masculine red brown first seen on the FW20 runway, to fresh blue and yellow tones. A selection of updated neutrals, including a rich camel brown and crisp off-white, round out the palette. Worn in combination, the shades infuse each look with an uplifting and dynamic feel.
For women, the collection has a sense of the playful, yet retains the precision and sharpness that defines the BOSS aesthetic. The relaxed mood is evident here too, with elegantly draped fabrics and loose fits providing a contemporary take on femininity. New combinations, such as sharp outerwear worn with trackpants, or tailoring with a logo sweatshirt, are both confident and contemporary.
Colors echo those in the men's collection, with a particular emphasis on zesty yellow and timeless black. Patterns are a key feature here too, while the use of metal elements references William Farr's juxtaposition of the natural and industrial and reveals the power of contrasts.
South Sudanese model-of-the-moment Adut Akech stars in the Spring/Summer 2021 campaign alongside a new generation of faces, emphasizing the forward-looking mood of the collection. With photography by David Sims, the visual language of the season offers a bright and optimistic attitude for the start of the year and beyond.