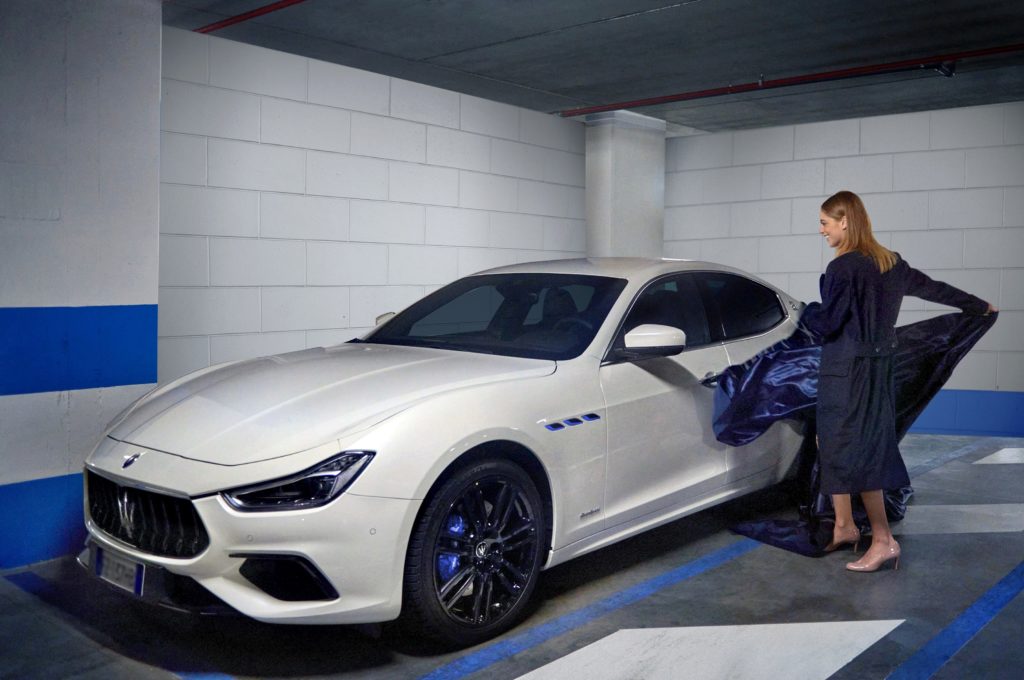 Maserati and Miriam Leone: Journeys of Audacity
Maserati continues its journey towards the future with a story that speaks of evolution, starring the Italian actress Miriam Leone. Aboard her Maserati Ghibli Hybrid Gransport, she relives the experiences that have shaped her life and career.
The Drone Drive Experience shows the Ghibli Hybrid from above as it goes through the streets of the Italian Capital, Rome. Throughout the short film, the car's smooth drive is accompanied by Miriam Leone's voice, reminiscing about her childhood spent between Mount Etna and the Mediterranean sea; a unique life in constant evolution, thanks to her acting career.
Transformation, elegance and audacity: these are the keywords that describe the personal and professional history of both the actress and the Maserati house. A voyage of evolution and experimentation characterized by the ability to always look towards the future, and strengthened by the lessons learned along the way.
Maserati Ghibli Hybrid is the first electrified car in the history of the brand and has ignited the spark of electrification. With the new Ghibi Hybrid, Maserati has projected itself into the future without altering the philosophy and values emblematic of the brand: such as theunmistakable sound that distinguishes every Maserati; together with an outstanding performance of 255 km / h top speed; and an acceleration from 0 to 100 km / h in 5.7 seconds.