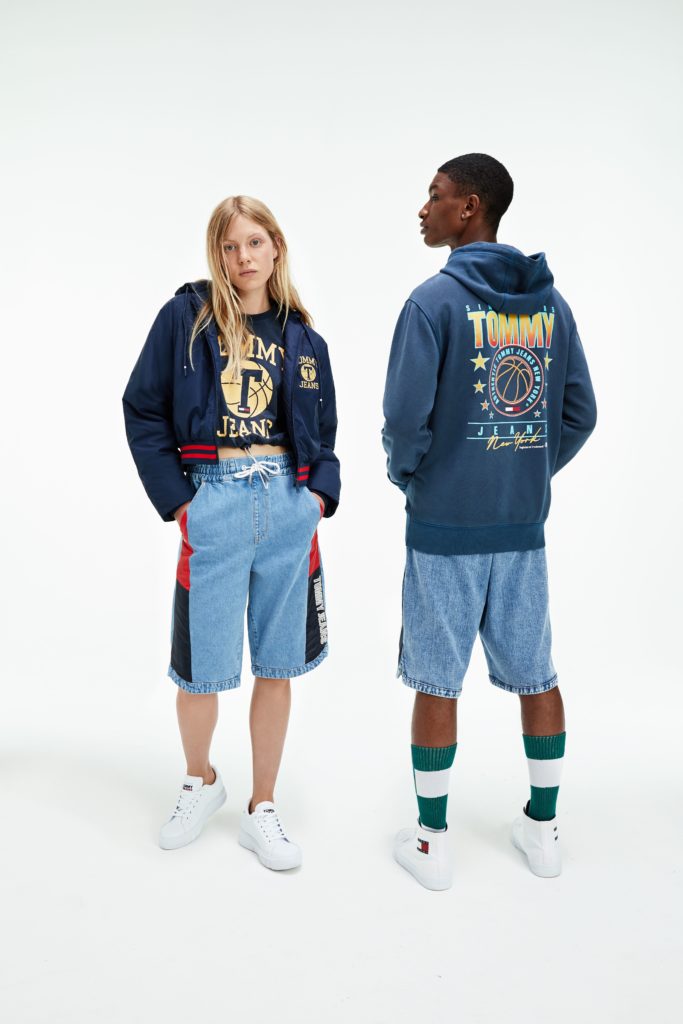 Tommy Jeans : Street Style the South Beach way
TOMMY JEANS | STREET STYLE THE SOUTH BEACH WAY
STREET STYLE THE SOUTH BEACH WAY
The Spring 2021 TOMMY JEANS collection celebrates street style done the South Beach way – drawing on the sunny, sporty and urban vibes of Miami's beaches and boardwalks.
BRING ON BASKETBALL-INSPIRED BRANDING
TOMMY JEANS channels pick-up Miami streetball games with mesh basketball shorts and tanks featuring branded tape, graphic T-shirts and color-block pullovers.
DON'T FORGET THE DENIM
This season's freshest denim exudes '90s influences, as seen in the collection's flared jeans with destroyed knees, mixed denim jacket and buttoned skirt made from 100% recycled denim.