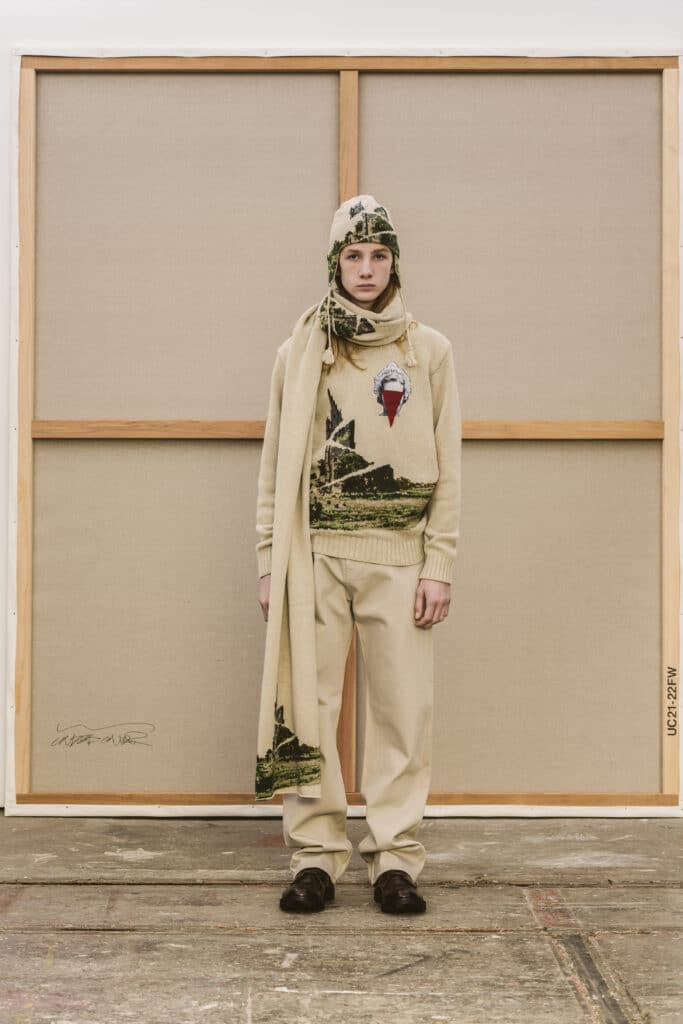 Undercover by Jun Takashi
For the 2021-22 FW Men's Collection, UNDERCOVER presents everyday wear from a slightly different perspective.
Designed by twisting the everyday clothes that you are accustomed to wearing.
This collection was inspired by the paintings of Markus Akesson
and includes a backpack-wear concept line in collaboration with Eastpak.