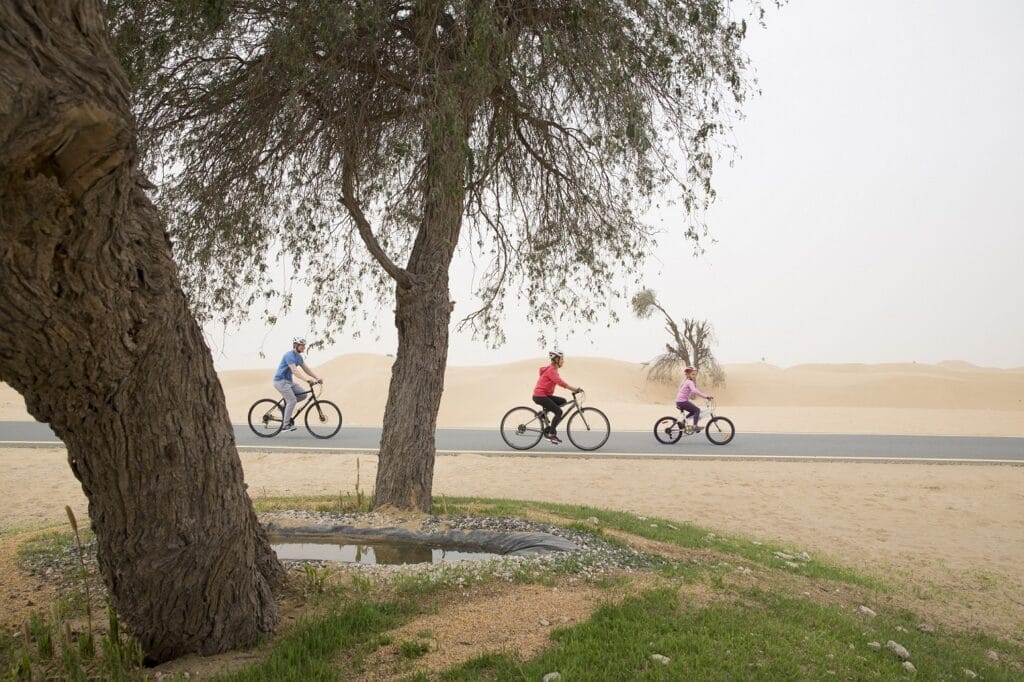 'The green scene' initiative
Dubai Sustainable Tourism (DST), part of Dubai's Department of Tourism and Commerce Marketing (Dubai Tourism) has launched 'Get into the Green Scene' to promote Dubai's position as one of the world's leading sustainable tourism destinations.
The launch of the 'Get into the Green Scene' initiative is addressed to Dubai residents and visitors and includes a sustainability calendar, featuring a series of environmental days throughout the year and ways in which people can engage every day with simple and fun, eco-conscious actions promoting the city's natural spaces and hidden gems.
This initiative is just one example of DST bringing together public and private entities to further strengthen the city's positioning as a forward-thinking, world-class destination for sustainable tourism. Moreover, it is also aligned with the President of the UAE, HH Sheikh Khalifa bin Zayed Al Nahyan's recent announcement. On the "Year of the 50th" campaign, sustainability is one of four strategic pillars that will advance the country and he has decided to support wellbeing and livelihood as well as proactive development and opportunities.