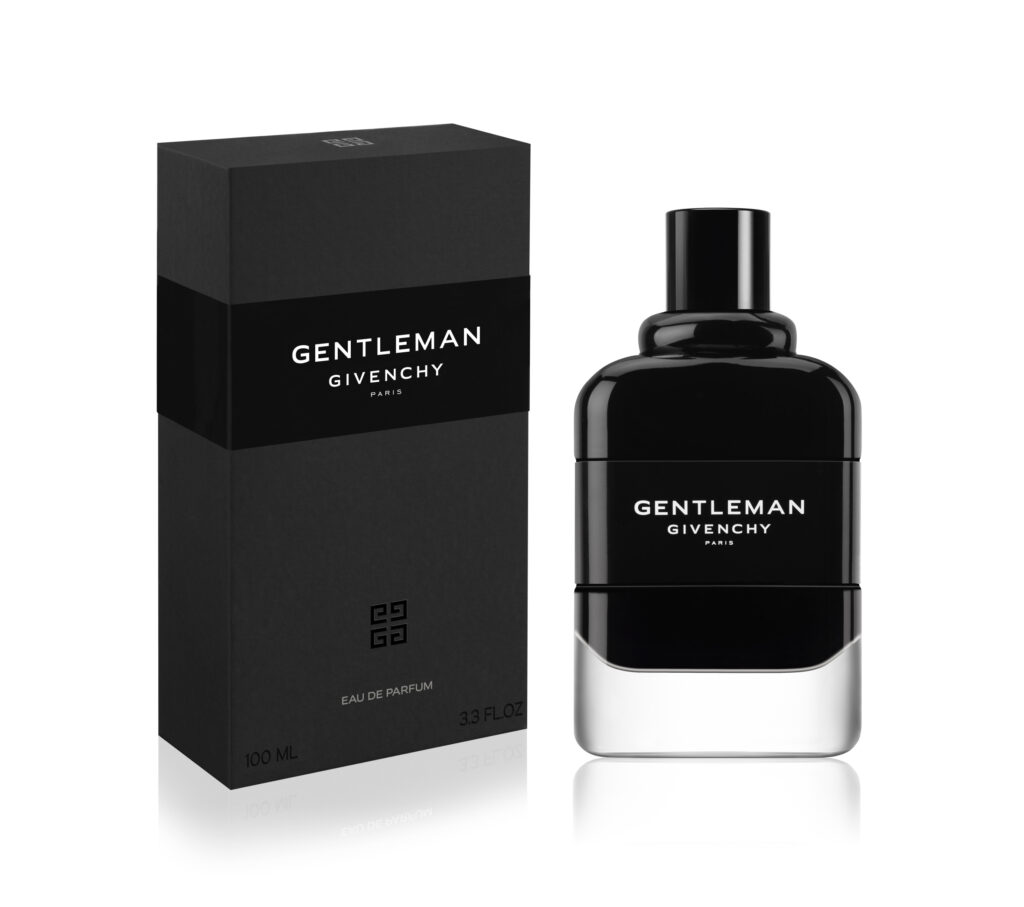 For the Givenchy House, the gentleman is: "True elegance is about embracing who you are and caring about others" to quote Hubert de Givenchy. What could be more contemporary, since authenticity and kindness have become essential aspirations of our time?
Under the influence of Hubert de Givenchy, the House has always taken a subtle approach to masculinity, a balance between strength and sensitivity. A strikingly modern outlook. That is why the olfactory signature of Gentleman Givenchy is literally that of a gentle man: the explosive encounter of a delicate flower and a powerful wood, symbolising a man who seduces through his contrasts. Nothing can be more desirable than his unique way of being at once bold, assertive and caring towards his entourage.
Givenchy unveils Gentleman Givenchy Eau de Toilette Intense: an utterly addictive interpretation of iris, as well as an astonishing communication campaign, featuring an exclusive arty homage to Hubert de Givenchy.
The Gentleman Givenchy bottle takes on a midnight blue hue: a deep shade that evokes mystery as well as a certain nobility of heart. Donned in a gradation of colour, this unprecedented bottle is encircled by a ribbon hot stamped with a silver logo. The same detail adorns the blue box.

The bottle's shape, for a more environmentally responsible approach, was redesigned so as to drastically reduce the quantity of glass needed for its manufacture (-16% for the 60ml version, -30% for the 100 ml). As for the box, whose recyclable cardboard comes from sustainably-managed sources, its label recommends recycling.
A woody floral aromatic, the Eau de Toilette Intense scent was created by Nathalie Lorson and Olivier Cresp, the duo behind the previous perfumes in the range. Like a red thread, iris with a twist and an audacious woody note meet again. This time, however, blue iris and cedar wood are at the heart of an assertively masculine composition. The refreshing, powdery facet of the former remarkably counters the irresistible power of the latter. Freshness and addiction…

The perfumers choose basil, which provides blue iris with its green, aromatic nuances, and cardamom, which strikingly boosts its liveliness and brightness. With its refined elegance, cypress makes the fresh feeling linger for longer and connects with the woody cedar notes. But cedar also exudes milky facets, exalted by a warm, enveloping coumarin, which makes sure the charm works.
The best-known photographic portrait of Hubert de Givenchy is uniquely reinvented: he seems painted with an airbrush and stencil, like a street art composition. The gentlemanly spirit is fully expressed in this ultra- contemporary homage to the founder of the House: its modern execution embodies both the chic and daring aspects of Givenchy.