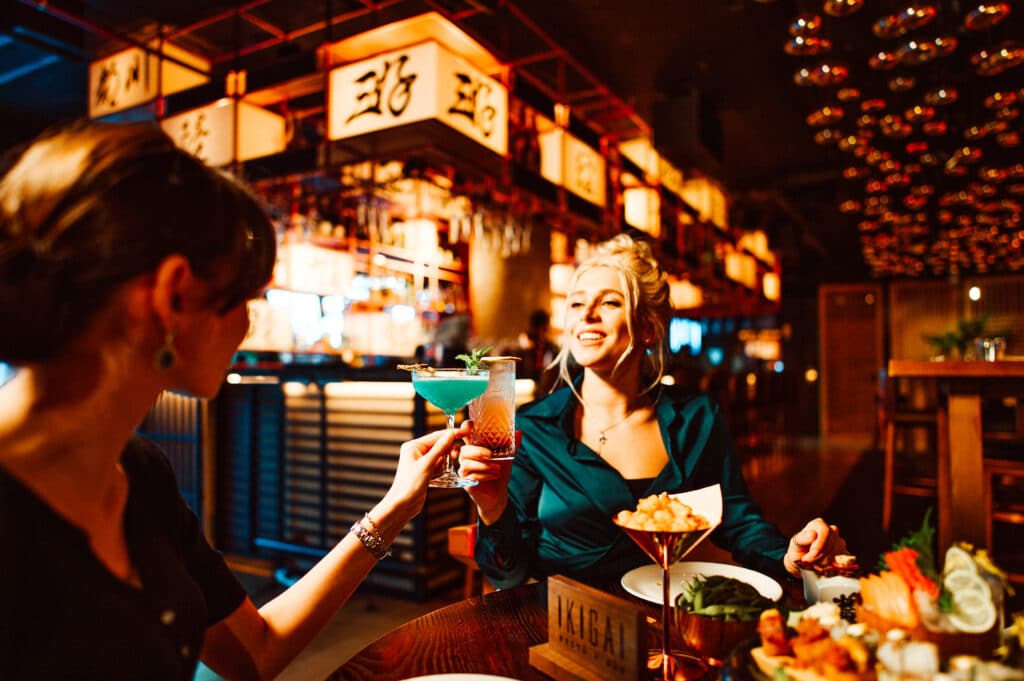 Ladies Night with a Japanese twist at Ikigai, Dubai Marina
Sakura means "cherry blossom" in Japanese. It's also the inspiration for Ladies Night at Dubai Marina's hit new Asian eatery and bar, Ikigai. It serves a mouth-watering menu with delicious Asian-style platters and cocktails.
The evening kicks off with cocktails infused with delicious notes of cherry lacquer, reminiscent of Japan's famous cherry blossom trees. For just AED 129 per person, diners can enjoy three cocktails or select grapes, along with a selection of hot or cold platters.
The menu is designed around sharing and offers a mix of Ikigai's signature dishes. The cold platter comes with sashimi, maki and an Ikigai taco of your choice, while the hot platter comes with traditional Japanese gyoza, mushroom and asparagus skewers, tori karaage and a juicy beef slider.
Ikigai Cherry Blossoms Ladies Night:
Menu: A choice of hot or cold platters, includes 3 drinks (cocktails or select grapes)
Price: AED 129 per person
Date: Every Tuesday, 7pm – 11pm

Ikigai is located at Millennium Place Marina Hotel in Dubai Marina. To book, call +971 4 550 8114,
email reser[email protected] or visit http://www.ikigaidubai.ae/.