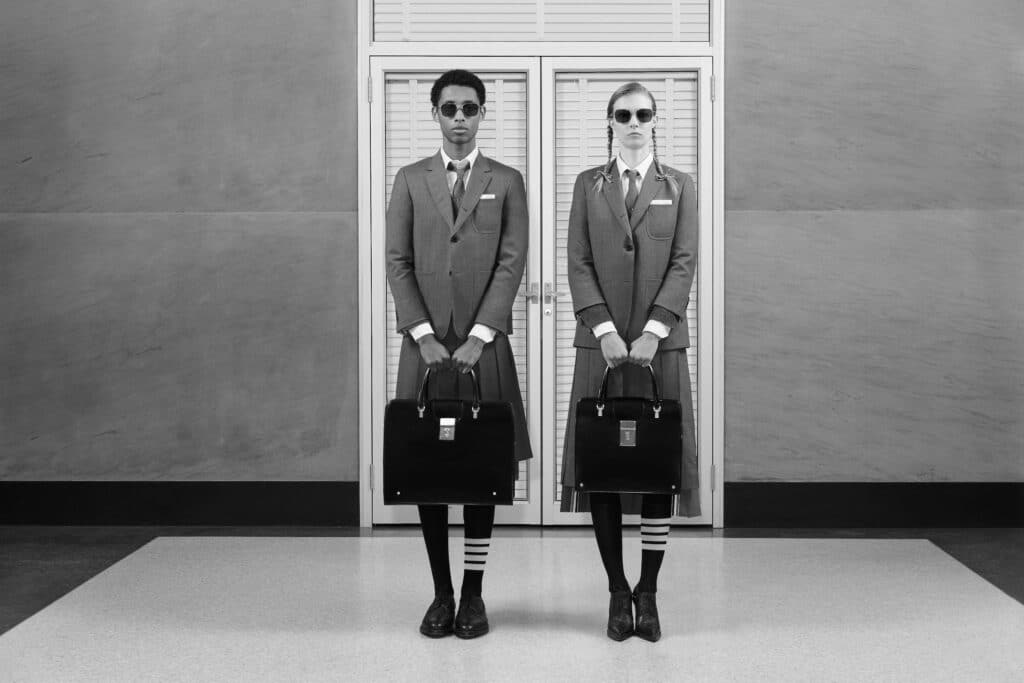 Thom Browne's new eyewear collection
Thom Browne launches his new Eyewear collection.
.. eye to eye …
day-to-day, through a new lens

new in: sunglasses and eyewear
tribeca, new york

act natural, but keep a look-out,
one never knows who could be watching,
in the black iron 422 …

taps on the terrazzo marble,
what is the game here? his or hers
keep walking …
and look straight ahead …
in white gold 120 sunglasses
their eyes always on the….

a bird, a plane…a glance upward
a ploy to throw him off the trail
or a message to rendezvous
but where? and when?

the sidewalk, the street
up and down the stairs
nearly missing, always watching …
a bench on a sunlit afternoon,
the perfect place 
to hide in plain sight …

there she goes
in the silver with grey 121 …

finally meeting face to face, eye to eye …
case by case …