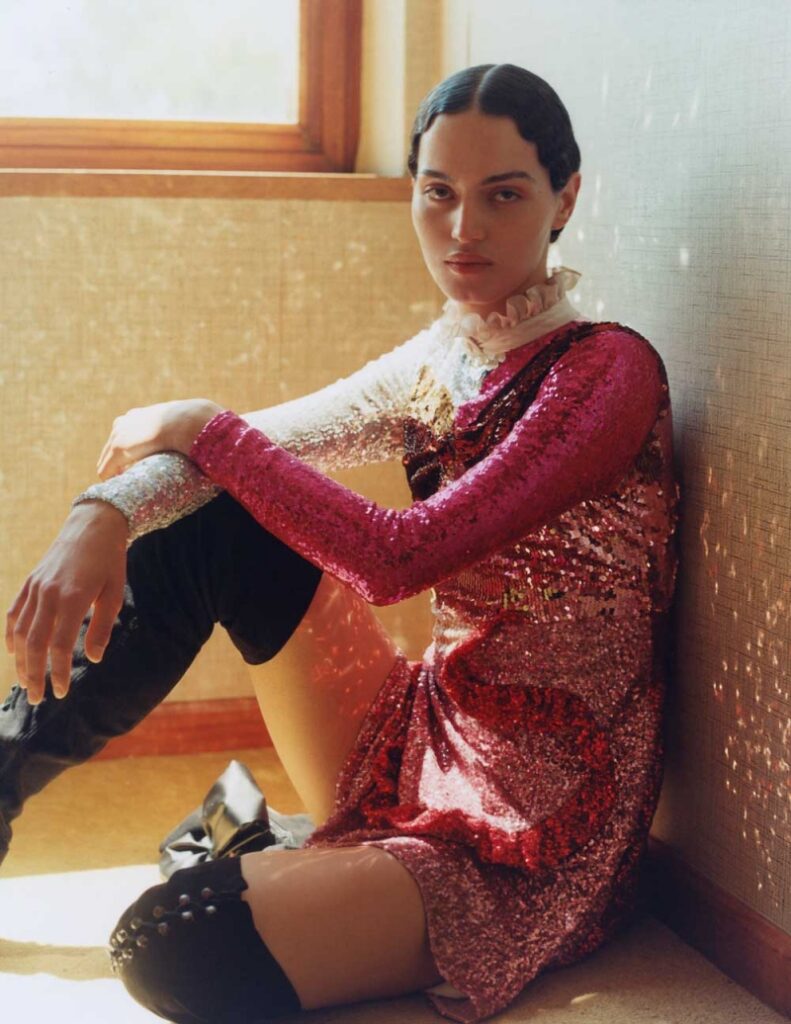 Preen by Thornton Bregazzi – London Fashion Week
In the short film to present their Resort 2022 collection, Justin Thornton and Thea Bregazzi translate the mixed feelings that are in the air at the moment and suit so well this transition period we are living in. We can start going out more, and possibly want to go crazy with our outfits, displaying as much glitter and frills as humanly possible, yet struggle to leave the cocoon of our homes.
The model seems to wanders aimlessly around an empty house in the middle of nowhere, to the sound of melancholic music, looking a bit lost yet serene. But the outfits say something else entirely. Colourful sequins, frills everywhere and puffed sleeves give this collection a very joyous vibe, like an ode to life and party spirit flourishing again. The thigh-high boots, laced up all the way to the top with a bow on the foot are the ultimate accessory. Whether worn with the short clubbing dresses or the long floral ones, they just ooze sexiness and power.
As ever, touches of romanticism are seen throughout the collection, from garments themselves like the diaphanous floral dresses – with a very antique feel to them – to details such as the ruffled or cape collars.