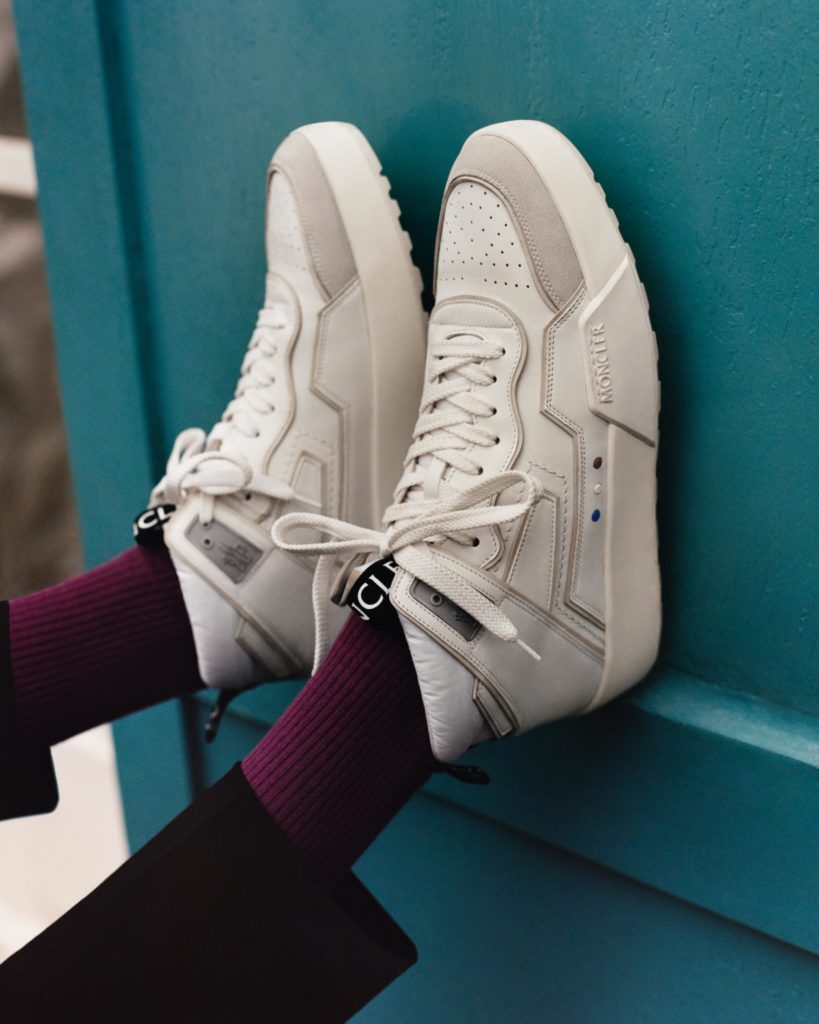 MONCLER PROMYX SPACE SNEAKER
Moncler's sneaker galaxy has a new star: the Promyx Space. Building on the classic leather upper and flat 'cassette' sole of the Promyx shoe, the Promyx Space is maxed out with 90s basketball details such as bold edging and rubber spoilers for an iconic new shape.
The sneaker comes in both high top and low silhouettes punctuated with bolts of blue and red. The retro-futuristic silhouette is reinforced with a foam-padded tongue, plumped to match the chunky sole for a confident bounce. Colorways are offered in ice white, spacey silver, and a black and charcoal mix.