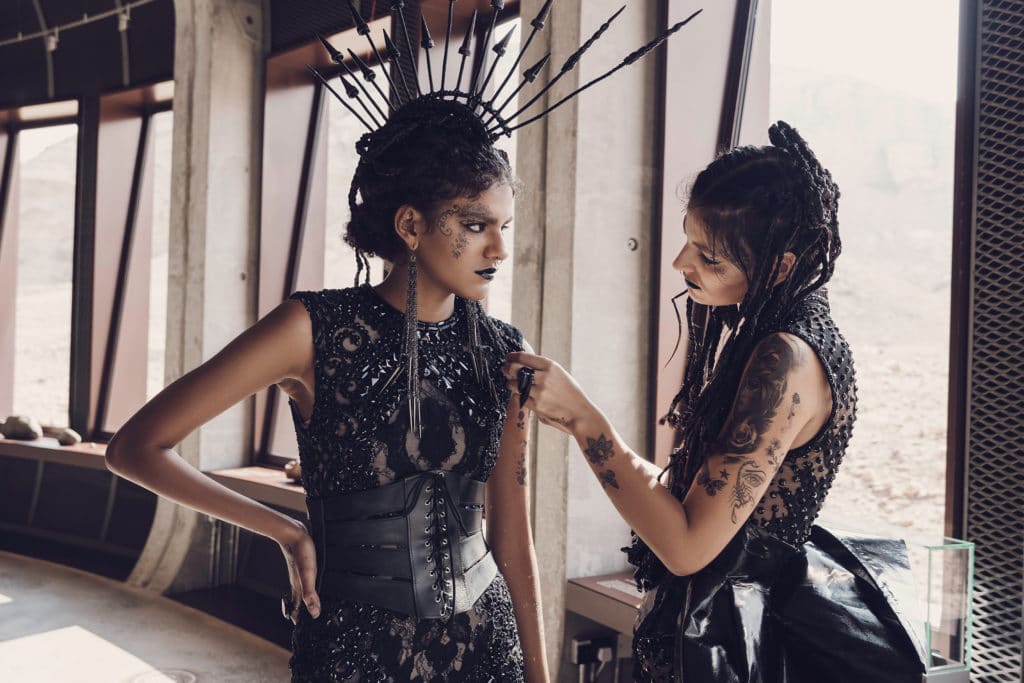 AMATO FASHION FILM FEATURING MISS UNIVERSE PIA WURTZBACH LAUNCHED THE FALL-WINTER 2021-2022 SEASON OF ARAB FASHION WEEK LAST NIGHT
"I always love celebrating femininity in each of my collections being shown in fashion shows, and now with my fashion films. This particular film, even with its dark tones, has a lot of symbolisms and underlying messages about womanhood, fearlessness, bravery, survival and hope. The film is a story about a woman seeking for inner freedom while living in the middle of an uncertain world being influenced by her own good and bad thoughts but at the end finding her true self and facing her own fears." said Furne One, Founder and Creative Genius behind the successful Dubai couture brand AMATO Couture.
Critically-acclaimed Dubai-based fashion house AMATO Couture unveil new collection presented in a fashion film, produced by Josh Yugen of the trending celebrity agency YUGEN Group, which also produced the worldwide trending Arab Fashion Week in 2018 of South East Asian Superstar Maymay Entrata – the very first Filipina to open the Arab Fashion Week and Bollywood Superstar Urvashi Rautela's Arab Fashion Week debut last October 2020.
Hope and Freedom surrounds 'Inner Sanctum', the all black collection premiered last night, March 28 at the virtual Arab Fashion Week.
With the launch of his new creation, Furne One has unveiled a new short film, starring Miss Universe Pia Wurtzbach, in which the occult, almost transcendental aura of the collection is omnipresent.
Using his signature fabrics such as tulle and laces with hand-embroideries and volumized ruffle gowns, the 5-minute fashion film titled 'Inner Sanctum' which means a very private and holy place, is a sartorial homage of AMATO's quest to life. The film is all about a woman's journey to life; distracted by her inner good and evil but eventually finding her own strength and confronting her own fears to face the uncertain world.
For the fashion film, the team commissioned Dubai-based director Alex Suhorucov to create an imaginary new world set in Sharjah's Buhais Geology Park for its out of this world rock formations and geological landscapes while the photo editorial of the collection was shot by Vlad Ivanov.
Watch the full video here: https://www.instagram.com/tv/CM-FufIJCWj/?utm_source=ig_web_copy_link