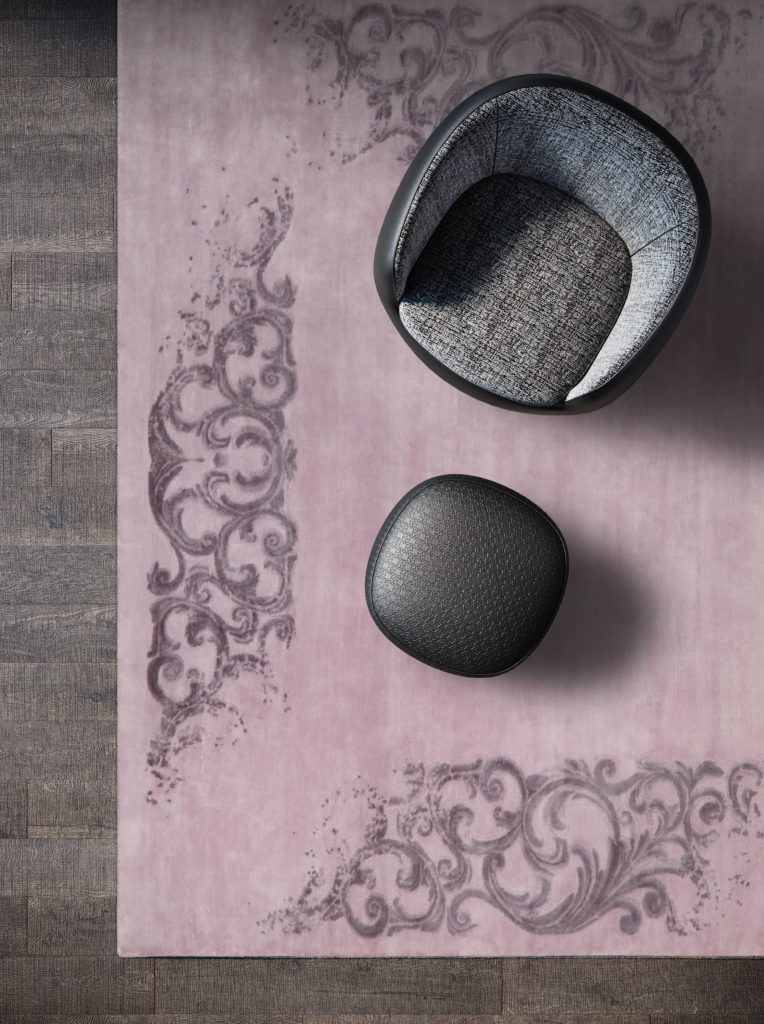 ELIE SAAB Maison Rug Collection dives into 2021 with a capsulte collection dedicated to nature.
ELIE SAAB MAISON RUG COLLECTION DIVES INTO 2021 WITH A CAPSULE COLLECTION DEDICATED TO NATURE.
Colours and volumes come together in a unique capsule collection presented in Milan in occasion of Fashion Week.
Following the worldwide launch of the ELIE SAAB Maison Rug Collection last September during Milan Design Week, ELIE SAAB Maison and Sahrai, official licensee, are proud to present the Marlène capsule collection. Six exclusive versions of the luxury rug, whose design is inspired by the colors of nature, transferred into precious materials, a refined elegance and an exquisite craftsmanship.
In line with the other rugs created for the ELIE SAAB Maison Rug Collection, the Marlène capsule represents the highest expression of Sahrai's artistic quality, acquired in over two hundred years of history; a refined mix in which Persian artisan tradition, a sophisticated contemporary taste, and a pinch of glamour are blended in a harmonious way.
Each rug from the Marlène Capsule Collection is a unique work of art, capable of transmitting that sense of luxury which for Sahrai is not just a well designed creative and production process, but is completed with the impeccable interaction of the rugs with its environment, touching all senses. The Rugs are created with the finest silks, whose filaments alternate in a play of depth and relief, made with the most refined knotting techniques, aiming for excellence in every aspect, in line with every single creation of ELIE SAAB Maison.