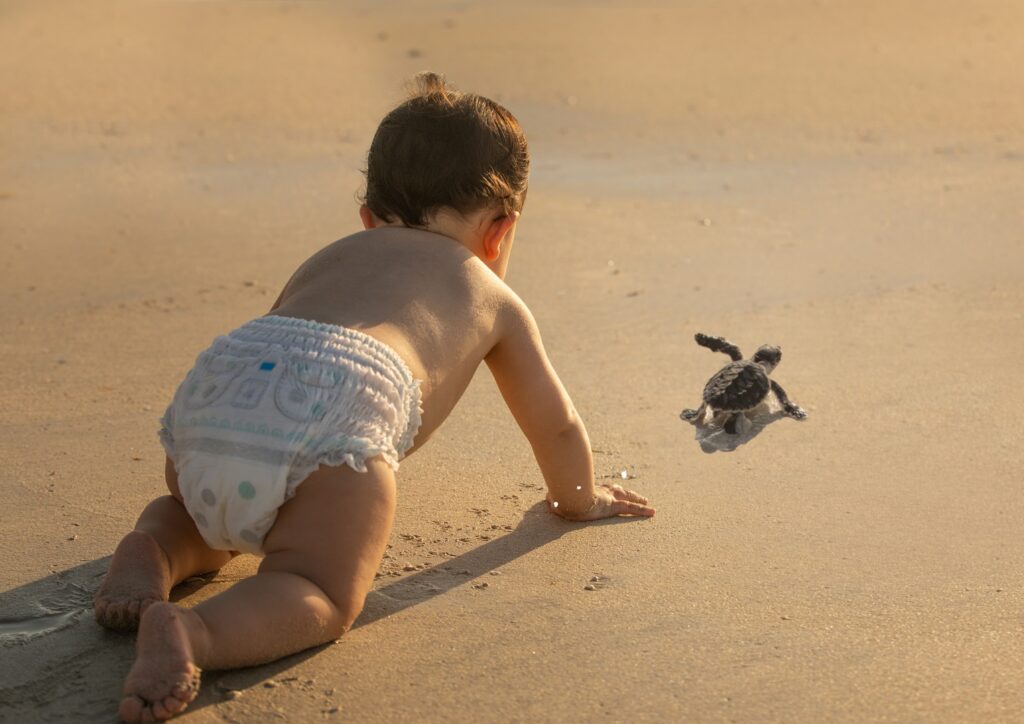 "Protect Baby Turtles" Program
Yesterday, Pampers announced his investment in the conservation of a globally critically endangered species, baby Hawksbill turtles (hatchlings). Hawksbills are universally beloved creatures and a valuable member of the Arabian Gulf marine ecosystem, protecting this species is of global importance.
In partnership with Emirates Marine Environmental Group (EMEG), the Pampers "Protect Baby Turtles" Program at the P&G Dubai Mangrove Forest will comprehensively enhance nesting habitats and facilitate a safe environment for Hawksbill hatchlings, giving them the best start on their journey to the ocean.
The Hawksbill Turtle's global population has reduced drastically. The nesting population has declined by 80% due mostly to human impact and habitat loss. It is estimated there are currently only around 8,000 nesting turtles annually. 
This initiative is in line with the UAE Environment Vision 2021: ensuring sustainable development while preserving the environment. It is also the latest in a series of innovative ecological initiatives Pampers and P&G are putting their weight behind as a Force For Good, in order to accelerate their commitment towards sustainability as well as increase community engagement for the environment.
As part of the Pampers "Protect Baby Turtles" Program, to encourage everyone to play a part, Pampers is also donating 10 AED on every pack sold on FirstCry.ae for the World Ocean Day event (June 8/9/10) to help protect the Hawksbill turtles. The program partnership will be extended, in the longer term, to turtle satellite tagging, scientific research as well as conservation awareness events.
The P&G Dubai Mangrove Forest is located in the Jebel Ali Wildlife Sanctuary, a United Nations globally protected reserve that has been included in the Ramsar List of Wetlands of International Importance and is being managed by Emirates Marine Environmental Group (EMEG).