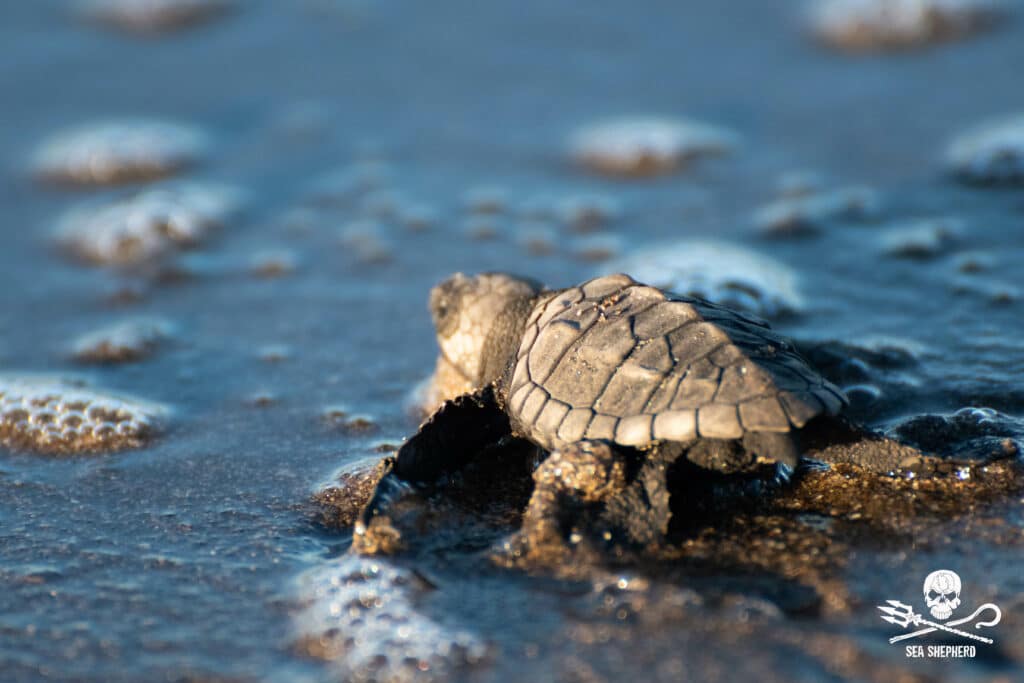 Oceans Day 2021: 24Bottles X Sea Shepherd
24Bottles is a sustainable design brand born in 2013 from the inspiration of Giovanni Randazzo and Matteo Melotti.
The brand, on the occasion of Oceans Day 2021, announces its support to Sea Shepherd Italy with the special 24Bottles X Sea Shepherd Collection.
24Bottles has said to be born to reduce the impact of disposable plastic bottles on the planet and lives. Plastic accounts for 95% of marine litter. Every year, millions of tons of plastic are dumped into theoceans, causing danger to the marine ecosystem, damage to biodiversity and also a threat to the survival of several species.
Sea Shepherd Italy, has always been committed to safeguarding this ecosystem and the life forms that inhabit it. And through the Jairo Med project, Sea Shepherd is conserving and protecting turtles in the Mediterranean, with particular attention to the endangered Caretta Caretta species.
The 24BottlesX Sea Shepherd Special Collection includes two variants of Urban Bottle 500ml, the extra lightweight stainless steel water bottle by 24Bottles. From June the 8th Jolly Roger Urban Bottle and Whale Urban Bottle will be available on the website http://www.seashepherdstore.it/starting, and all proceeds will support the Jairo Med project.