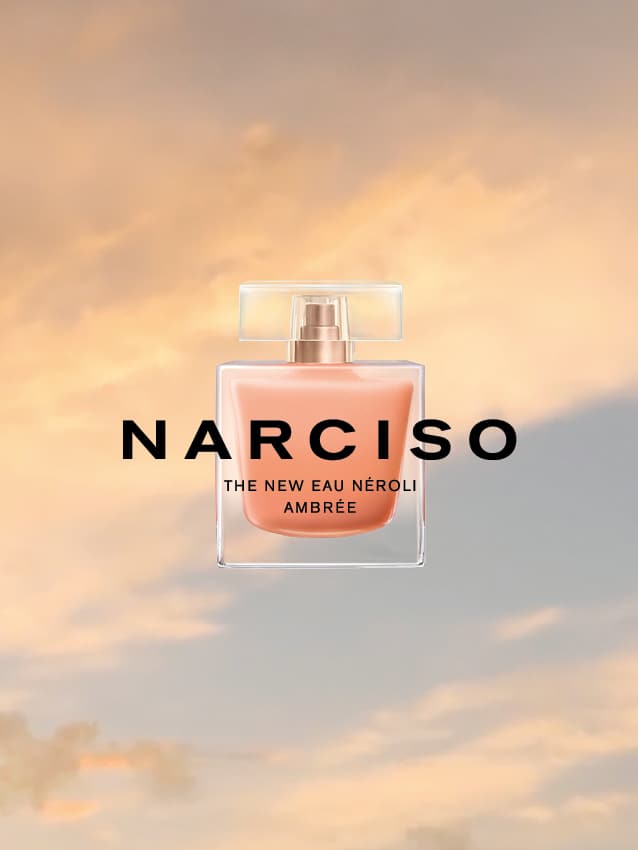 The new fragrance by Narciso Rodriguez
Narciso Rodriguez introduces his new fragrance, the NARCISO eau neroli ambrée.

He aims to celebrate the nature of attraction and the fine art of seduction with vibrant new femininity and fresh luminosity. It is a continued tribute to the seductive powers of the sun, its sensuality and brilliant light is newly captured through a synthesis of radiant floral facets.

Collectively, the core of the NARCISO fragrance line is defined by an enveloping heart of musc, transformed by a play of woody and floral notes with hints of amber. And in NARCISO eau neroli ambrée, Aurélien Guichard, longtime collaborator and perfumer, accentuated the floral facet of orange blossom to create a new, luminous, floral scent.
It is presented in the signature NARCISO bottle. A pale amber glow radiates from within the frosted glass cube, evoking the vibrancy of the new fragrance, while the transparent cap reflects NARCISO eau neroli ambrée's sheer luminosity.

Laurijn Bijnen is the face of NARCISO eau neroli ambree. She radiates light and warmth and reflects the powerful freedom of modern femininity. She has endlessly captivating pure grace and rare beauty along with a silhouette that, enveloped by the brilliant sun, evokes the vibrant notes of the new fragrance.
By a great choice of light, both using a dramatic play and shadow, the photographer Viviane Sassen captures the seductive nature of NARCISO eau neroli ambrée with her signature artistry, with the pure beauty of the desert, its stark terrain and the atmospheric light.

The NARCISO fragrance collection wants to celebrate the powerful art of seduction and color is a significant element. The original NARCISO eau de parfum with a warm stone-white, alludes to the mythical romance that led to its creation. The tender blush of NARCISO eau de parfum poudrée reflects the seductive beauty and grace that women receive from it. The vivid red of NARCISO eau de parfum rouge signals a bold passion and NARCISO eau de parfum ambrée radiates seduction with the potency of the sun.