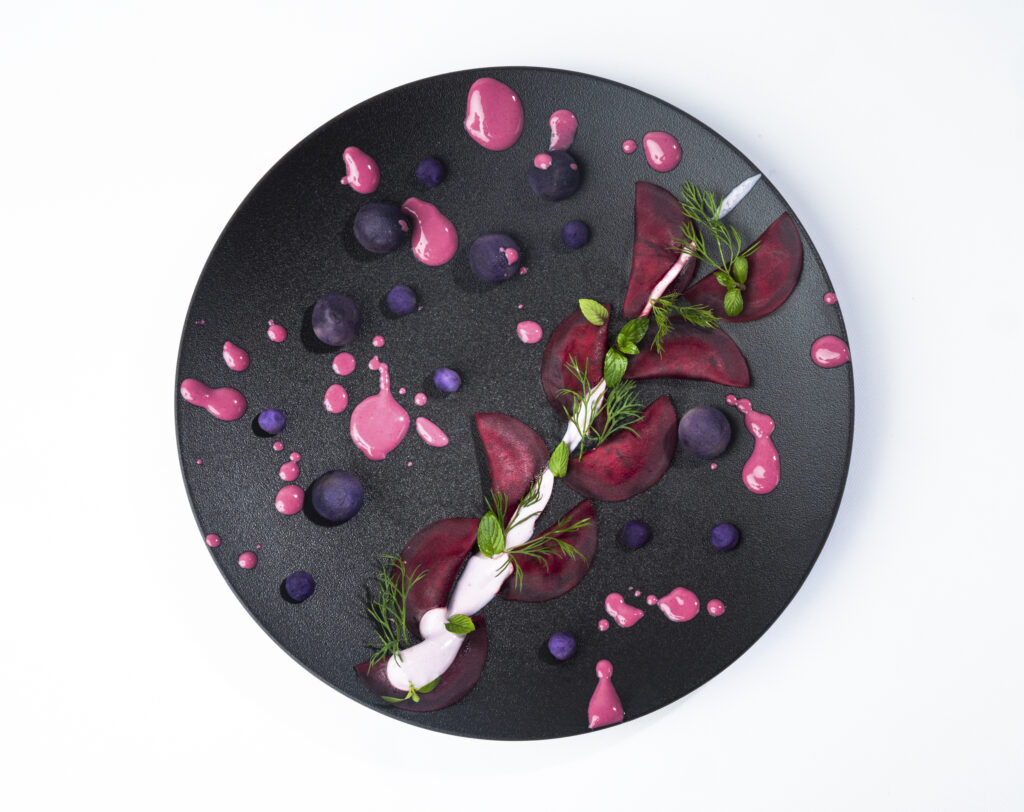 Clinique La Prairie brings a new flavorful touch this summer
Clinique La Prairie, the luxury spa and wellness destination in Switzerland, discovers bespoke nutritional recipes, a twist to signature dishes that will unlock the key to a healthier lifestyle.
Each recipe is adapted to combine a variety of foods with locally sourced ingredients and a full range of aromatic herbs preserving all the flavors and nutritional benefits. It is the perfect juxtaposition of modern cuisine in a serene setting, perfect for those that appreciate a fresh take on cooking traditions and practices catered to the health-conscious foodie.  
Clinique La Prairie Recipe 1: Blanc Comme Neige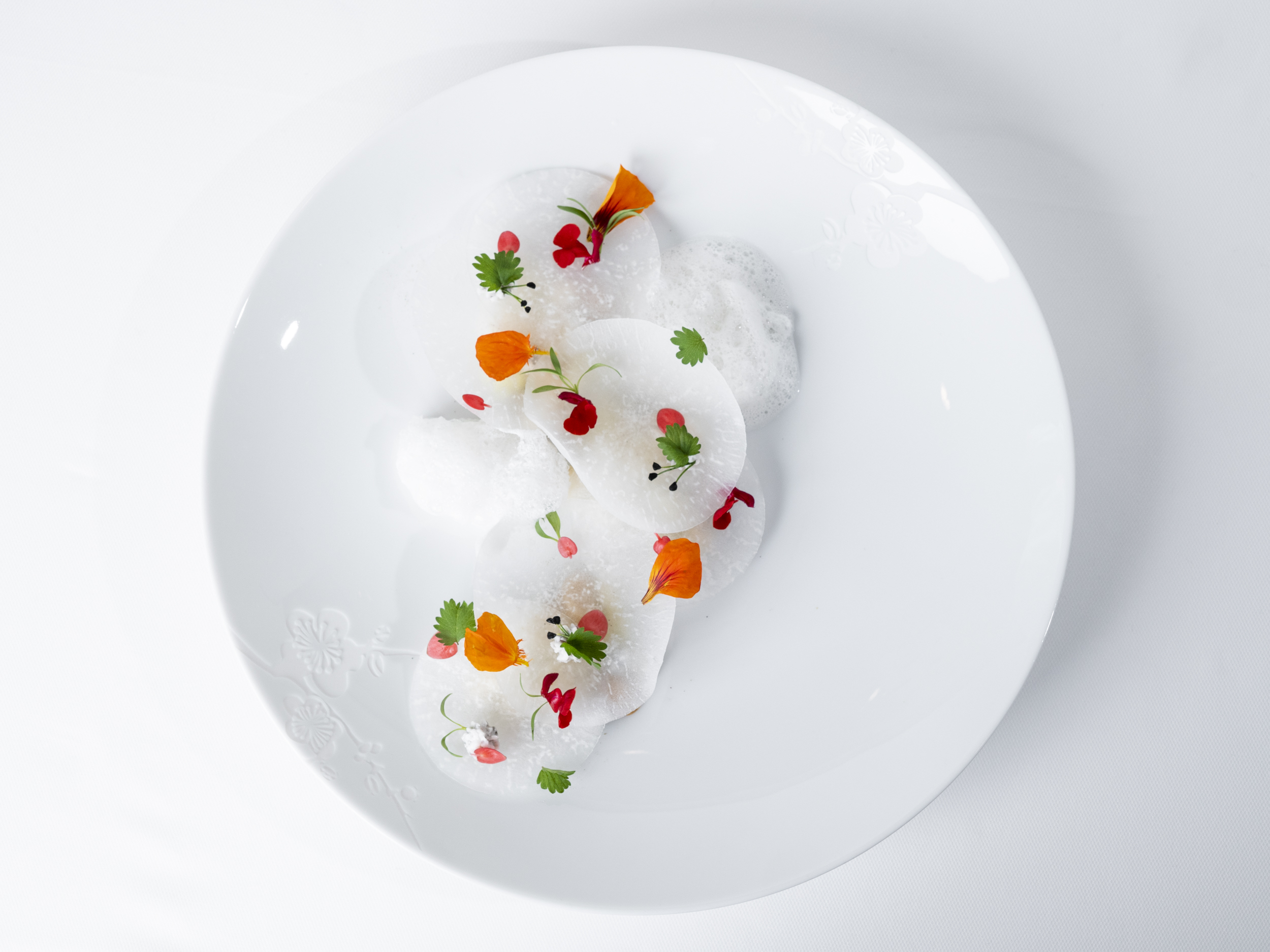 For 6 persons

Ingredients:
1 fennel
1 turnip
1 small cauliflower
1 green apple
Macadamia nuts
Preparation:
Cut the fennel into an olive shape, cut the turnips into round shapes and make small cauliflower florets.
Blanch the different vegetables.
With the green apple, scoop small round shaped balls.
Roast the macadamia nuts in the oven and cut them in half.
Place some vegan chia seeds mayonnaise on a plate (use vegan garlic mayonnaise and add chia seeds to it).
Plate the vegetables along with the green apple and macadamia nuts. Add salt, pepper and green cardamom powder.
Place thin turnip slices to cover the ingredients on the plate. Add an almond and soy mousse.
Decorate with fresh flowers and fresh herbs.
Clinique La Prairie Recipe 2: Beetroot Ravioli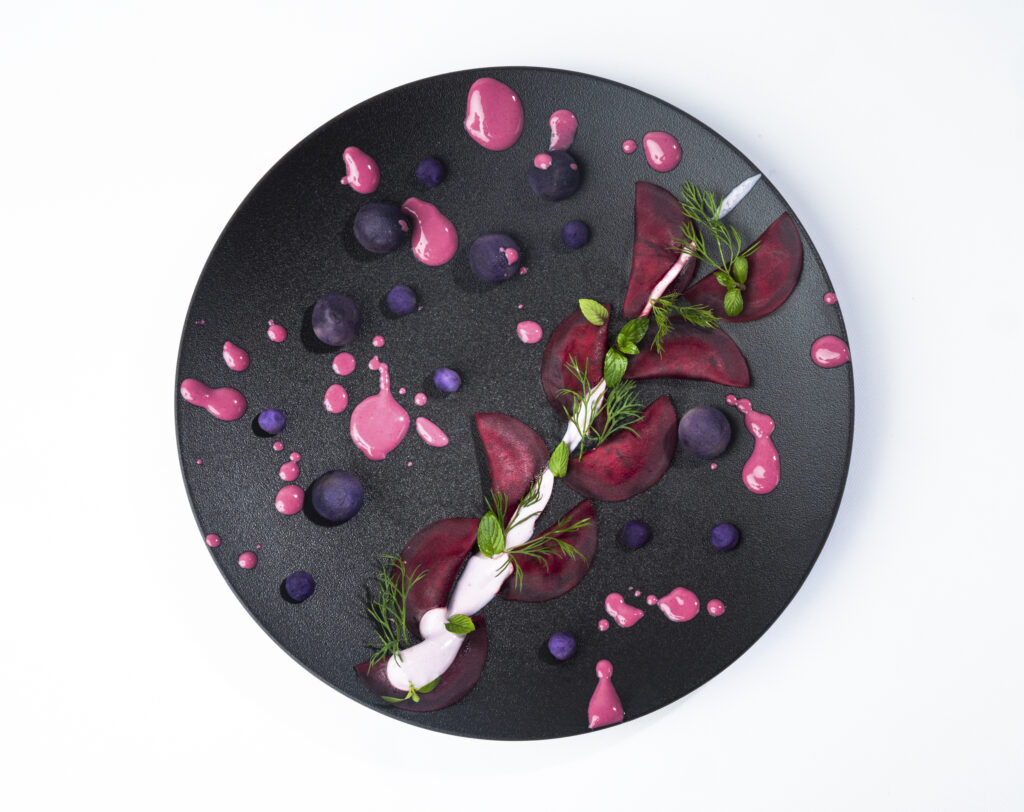 For 4 persons

Ingredients:
2 beetroots
100 gr cooked beluga lentils
Herbs of your choice
50 gr plain vegan mayo + 1 tbsp dried rosehip
50 gr plain vegan mayo + 1 tbsp dried mallow
4 pcs purple potatoes
Fresh herbs to garnish

Preparation:
Infuse dried mallow and dried rosehip in a vegan mayo to extract the color, then strain.
Boil the beetroots and thinly slice them in rounded shape.
Prepare the filling by mixing the lentils with very thinly chopped herbs of your choice, season with salt and pepper. Fill the beetroot slices and fold them as a halfmoon shape.
Make small balls out of the potatoes and boil them. Strain, season with salt and pepper.
Dress potatoes and ravioli on a plate, garnish with the colored sauces and garnish with fresh herbs.